Warum Mütter mehr als einen Tag im Jahr verdient haben
14. Mai 2017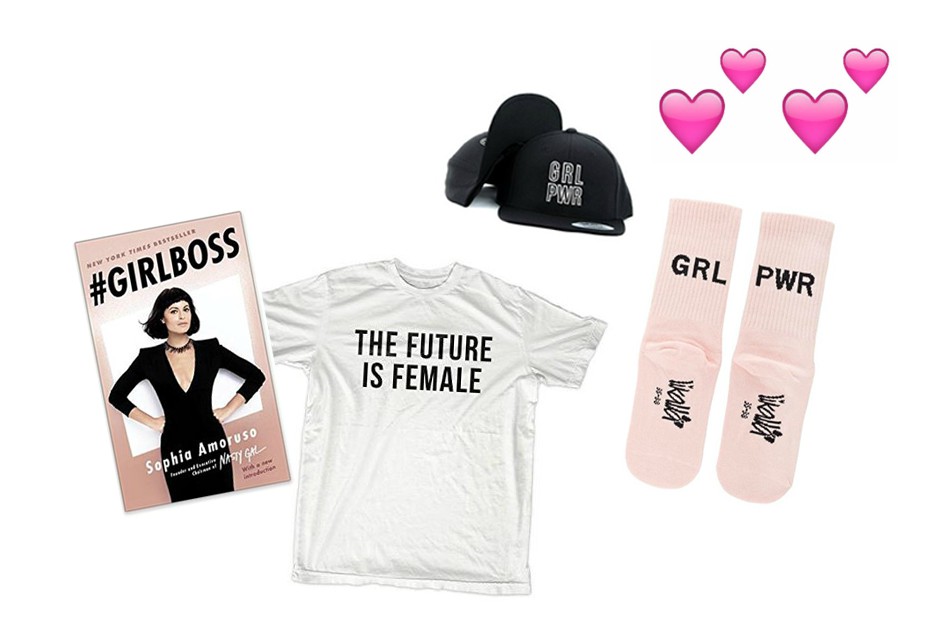 7 starke Accessoires, die jedes Girlboss braucht!
18. Mai 2017
Secrets of Jessica de Block: Founder of Antwerp Avenue & Girlboss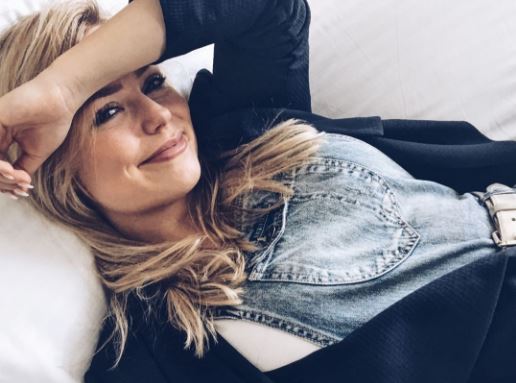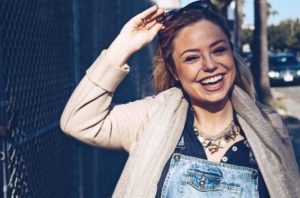 I'm so happy to publish this amazing interview with one of the most amazing woman I know trough the internet. Jessica de Block tried everything to answer these questions for us. Although she didn't have any time because she was so busy working.
Finally she pulled herself together and send me the answers a few weeks later. Why I am so happy to hear all her answers? Because she is a wonderful, ambitious and amazing girl from Antwerp in Belgium. Thers's so much content in this interview, everybody should read it!
She built her own brand which I love! It's called "Antwerp Avenue". which began with a hobby when she printed some of her oil paintings on phone cases and laptop sleeves.
Now she switched to a girly, edgy and cool style with mainly pink graphics for girlbosses. She always chose bossy statements like "Twinkle Twinkle I'm a Star" or "Bitches get stuff done". And now the best: She did all the awesome graphics by herself! They are so creative and adorable.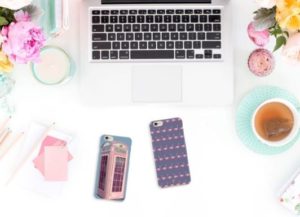 Jessica, I'm fascinating by how you did all the designs, the production, the selling, your website and your social media accounts.  And on top: To look so beautiful while you do all these things.
Tell us your secrets:
Kati: What is the most important quality of a girlboss?
Jessica: Girl Bosses never get enough of putting in efforts in what they love. They are willing to go very far in order to make their dreams come true, and to make their customers/clients happy. We are always developing new skills, whether it be sales, marketing, graphics, finance etc, so we can provide the best service and full experience in our businesses.
Girlbosses always keep going, no matter what.
Sometimes you find yourself finishing work in the middle of the night. Other times I'm driving to a customer's house to make sure they get their package on time. It's the persistence that sets us apart.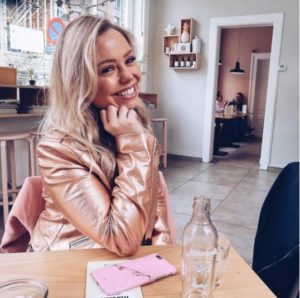 K: What makes you more successful than other people?
J: I think it's a mix of things.
1. It's confidence. I am 100% confident that I will succeed, whatever that may imply. I am open to surprises, haha. I may fail 99 times, but if I success the 100th time, I still consider it success. But you have to be patient and persistent to make that 100th time happen. That brings us to point
2. Persistence. As I just said, persistence is key. If you keep going, no matter what, you will get there eventually. This is basically the same in every aspect of success, whether it be weightloss, developing skills or hardcore business. If you keep going, and you work towards your goal every single day, you will eventually get there.
And last but not least 3. Be nice. Be a people's person. Most parts of business still come down to being a nice person. I made so many things happen just because I was genuinely nice to someone, or genuinely impressed by someone. Businesses are still run by people, and they love being recognized as such.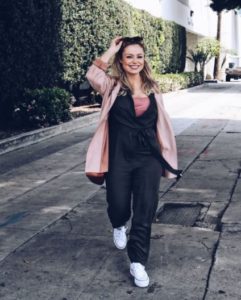 K: What was the hardest part to built your company and produce the items? And how did you solve this?
J: The hardest part was the fact that I did have a product (production was easier than expected) but no buyers just yet. So I had to put my mind to marketing 100%. And I did.
I started using Instagram (my holy grail) as my main marketing tool, and started to build an audience from scratch. Solving the problem implied that I had to observe the ones that were already 'there' and watch closely how they got there. Observe, observe, observe. And learn. I started watching the best business instagram pages from up close, and tried to mimic their behavior in my own way. Not by copying them, but by applying their basic rules. And it worked.
K: How do you get new ideas for your graphics? Did you learn the graphic design by yourself?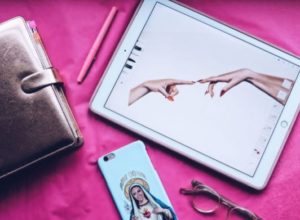 J: Inspiration comes at times you would never expect, by following other artists or by just walking down the street. Sometimes ideas just pop in my head and I have no idea where they came from. But mainly, I am inspired by feminism and feminist quotes. I try to design accordingly. And I did learn graphic design by myself.
When I was 12, I started drawing, and I learned by literally copying a drawing until I could do it by myself. That way I learned techniques very quickly. When I was 15, I started making birthday cards for my friends in Photoshop, and I tried to watch as many tutorials as possible. Basically all my design skills are self-taught, and I like it that way. I am still learning every time I use any program or medium.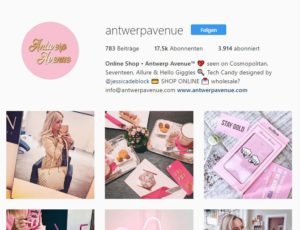 K: What are your 3 best tips for a great social media and website presence?
Jessica:
1. Create beautiful content. Use a good camera (could be your phone's), make beautiful photos and choose one filter in VSCO that suits your style. Be consistent after that, always use the same filter.
2. Be engaging. Comment back to every single person who's commented on your photo. Even if it takes a long time, just be nice and engaging. That makes people feel heard and may make you some nice new friends.
3. Use cross-references. Always make sure people know you are on social media and try to get them to follow you. Use your social buttons on your website, and refer to your website on your social accounts.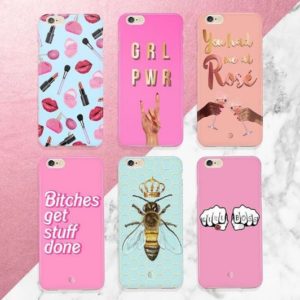 K: Which item did you sell the most to this day?
J: My "GIRL BOSS" design was the bestseller for a long time, but now I think "You Had Me At Rosé" is almost kicking Girl Boss off her throne. But the GRL PWR, Queen Bee & Makeup For Lunch have sold really well too.
K: How do you structure your day? Do you have a moring routine?
J: According to my coach, @FastForwardAmy, it's good to have a morning routine so I try to start my day by sitting down with eggs and coffee. That fills me up with willpower to get through any given (busy – super busy) day. It works! I usually have breakfast first, make packages after and then go to the post office. After that, it's 'open space'. I go to the office, meet with stores/clients, or attend events.
No two days are the same. That is what I love about my job, keeps it very interesting.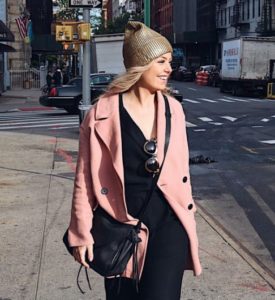 K: What is your motto in life?
J: I have a few, but two of my favorite are along the same lines:
"You can't be that kid standing at the top of the waterslide, overthinking it. You have to go down the chute" – Tina Fey
"Incompetence has never prevented me from plunging in with enthusiasm" – Woody Allen.
These two both imply that you just have to start, even before you're ready, and wing it afterwards. I've done that so many times before, and only a very few times has it gone wrong (a little bit).
But most of the time, everything turns out just fine and even better than just fine.
This mindset has helped me reach so many goals already, and I keep going after my dream with this mindset every single day.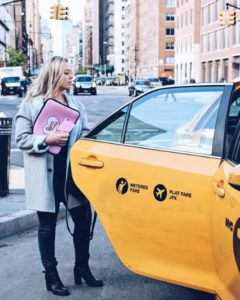 K: What is your favorite shop?
J: Sadly I can only think of restaurants. Haha. I'm a total foodie! But if I had to choose a favorite shop, I think it would be www.luxedy.com. The owner Dorien has the best taste in jewellery and accessories. She also sells Antwerp Avenue, which makes me love the store even more. For handbags, I'm especially a big fan of www.vliegervandam.com. I've had my 'gun' pouch for 4,5 years already and I still love it. Also their quality is amazing, which is a big must for me.
K: What are your favourites books, podcast oder social media channels and what did you learn from them?
J: My favorite books are all books recommended by readroute.com, because they offer exactly what I need. But in particular, I love growth hacker marketing by Ryan Holiday and The Subtle Art of Not Giving A Fuck by Mark Manson. The first one taught me so many things on how to run a new business in the digital world, and it finetuned my mindset in the best way possible. And the last one is just what it says, you can just stop giving a fuck about most things, and have to accept that things are just going to suck sometimes. That makes it so much easier to go on and do better the next time. Must read!
K: Thank you, Jessica, I'm happy to have you here!
Are you interested in more of Jessica de Block?
Website
Instagram
Facebook