Instant Happiness Boost: So nimmst du dir mehr Zeit für dich und andere!
21. Juli 2017
Buch-Tipps: 5 Designer erzählen die Geschichte hinter ihrem Imperium!
25. Juli 2017
The Secrets of Kate Wasley & Georgia Mae Gibbs: Founder of Any Body Co.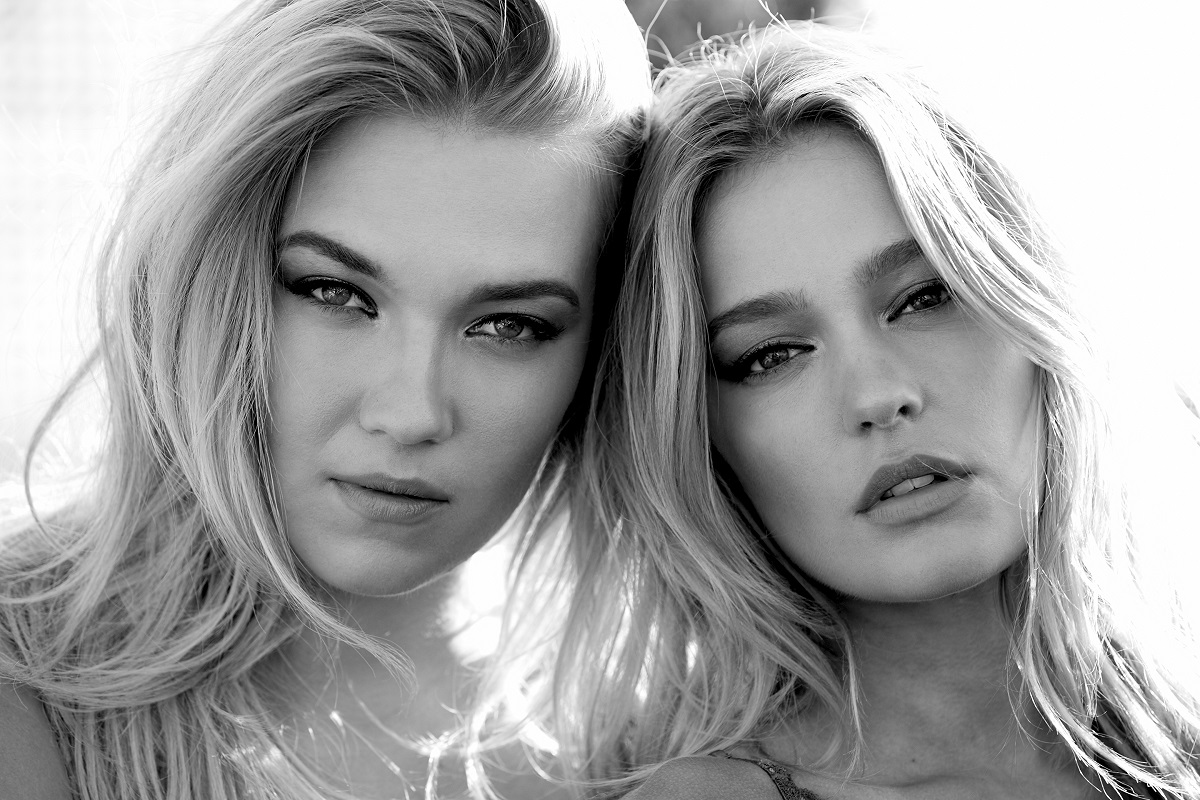 Hi Georgia and Kate,
thank you so much for your time, you're amazing! Georgia Mae Gibbs, you're 21 and a model at size 6. Kate Wasley, your 22 and a plus-size model at 16. You're best friends and posted a picture of you together on Instagram. The responses were shocking.
People called you Georgia "too skinny" and you Kate "overweight". That made you realise that poeple aren't used to the fact that two different sized women standing next to each other.
After that you had an amazing idea. You started an Instagram account called Any Body Co as a response to the negativity. You created Any Body to celebrate your differences and encourage women to quit the comparisions. Hundreds of women use the hashtag #loveAnyBODY relating to your story.
This is so awesome, I love what you do and I'm sure many other women here in Germany too! I would love to know more about you, your mission and your secrets of success: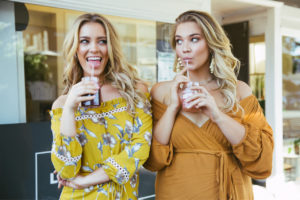 Kati: What is the most important quality of a girlboss?
Kate: I think it's to take risks and be confident in yourself, loving yourself but remaining humble at the same time.
Georgia: The most important quality would have to be resilience, if someone says no, try again and if they still say no, finding another person that will say yes!
Kati: What or which quality makes you different than others?
Kate: I think lots of things make me different from other people as an individual, that's the beauty of life, that we are all unique! But as a duo, Georgia and I are different because we are not celebrating one size or shape as being superior to the other, we whole-heartedly believe that any size, shape, race, gender etc. is beautiful and we really aim to change society's views on the 'one size fits all' for beauty.
Georgia: I think one quality that makes me different would be that I have a lot of patience, which I think definitely comes in handy in business!
Kati: What do you think can we do to celebrate our differences?
Kate: That's just it, celebrate them!
You're you and that's the only person you can be and that's a beautiful thing.
Georgia: Wear something you wouldn't, go somewhere new, talk to someone you don't know… I think all of these things show inner confidence and with that comes being comfortable in your skin.
Kati : You look so self-assured in your bodies! How did you do that and what can other women do?
Kate: I believe everyone's self love journey is different and it's one that I am most definitely still working on myself. I have come a very long way coming to love and accept my body and I still have my days where I doubt myself or I want to change something. Though they are few and far between. When I do have days like this, I don't dwell on the things I don't 'like', I go about my day, I make healthy choices because I love my body and I want to be healthy. My priorities lay elsewhere, I focus on what I am and being the happiest version of myself, I try not to give beauty standards a second thought, you just have to remember we are all human and we all have insecurities and 'flaws', you just need to embrace them and enjoy life.
Georgia:
Every day it's a work in progress, but we definitely practice what we preach.
I personally swear by positive affirmations before bed, you might feel strange the first time but it changes your mindset by the time you wake up!
Kati: What can we do, to feel more happy in our skin and in front of a camera? 
Georgia: Remember that 9/10 are uncomfortable infront of a camera, embrace that, that's normal and just breatheeeee!
Kate: Try not to over think it, which is so much easier said than done, because I remember when I first started modelling I was terrified! But infront of a camera just get out there put on your smile and be yourself and really, who cares what you look like!? Just Have fun!
Kati: What would you tell a younger Georgia and Kate, if you had the chance?
Georgia: I would tell myself to STOP comparing myself to others. I spent years through high school and university looking at other women or scrolling social media and it's true:
comparisons are the thief of joy.
Kate: I'd tell a younger Kate that your self worth and purpose isn't based on your size, people will love you for you and if what you look like affects their love for you then they're not worth having in your life. (smiles)
Kati: What is your motto or most important lesson in life?
Kate: Those who matter don't mind and those who mind don't matter.
Georgia: Good things don't come easy. I always remind myself of this when I'm tied down with 100 things to do. The most important lesson for me would have to be learning to take a step back from 'life' and appreciate yourself in that moment, as hectic or crazy as it is.
Kati: With whom would you change your life for a day and why?
Kate: That's a really great question, I'm a massive fan of the saying 'put yourself in their shoes' because you always have to try to understand life from others point of view. I'd change with multiple people to be honest, I'd love to experience life (for a day) from a person who's homeless to Beyoncé.
Georgia: If there was anyone, I would love to sit down with Turia Pitt. I have so much admiration for the strong woman she is and her powerful message, reminding us all that your mind can overcome anything and beauty isn't just skin deep.
Kati: Do you have future plans for AnyBody? What can we expect?
Georgia: YES! Skype for schools, we are hoping to get a program into schools this year!
Kate: We are about to be reunified in Australia and we can't wait we have so many exciting things planned.
Kati: What is the most beautiful story, which you have experienced through AnyBody?
Kate: We get SO many beautiful stories every day from girls and women around the world but one that really stands out to me is a father that sent us pictures of his new baby girl and thanked us for being positive role models for her when she grows up. That really warmed my heart hearing that. (smiles)
Georgia: One of my favourites would have to be a pair of 55 year old women who emailed us with photos saying how they have been best friends for 35 years but never felt comfortable in photos together because of their differences but now, with AnyBODY they feel confident and empowered in their own selves. This made me teary!
Kati: Me too! What are your favourites books, podcast oder social media channels and what did you learn from them?
Georgia: I read a lot, I really enjoy it, there's nothing better than getting lost in a book. I read a lot of business books and autobiographys, it's always great to get a real insight to someone else's life.
Kate: I like autobiographical books, I love listening to GenWhy podcasts about true crime stories and @becomingbodypositive is my fave Instagram page at the moment!!
Kati: What would you like to tell all (german) girls and women?
Kate: That regardless of your, shape, size, background and markings, you're special, individual and beautiful, take a step back from social media every now and then and appreciate yourself.
Georgia:
Don't compare yourself to others
Especially on social media, and wether you see it or not everyone is dealing with insecurities, you're not the only one, be kind to others.
Kati: And at last we want to know: What are your favorite shops and beauty brands to look amazing all day?
Georgia: My personal favourite skin brand is called Rationale. I's changed my life, as for makeup I'm a firm Laura Mercier girl and my favourite store recently has been Love stories!
Kate: I lovvveeee Benefit cosmetics & Urban Decay. They're hands down my favourite beauty brands! My go to shop is Sheike. I love their size range and their stuff always fits true to size!
Kati: Thank you so much!
Find out more about Kate and Georgia, founder of AnyBody:
Instagram:
Facebook:
Website: