Will Smith verrät sein Lieblingsbuch und es kostet nur 10 Euro!
12. Juli 2017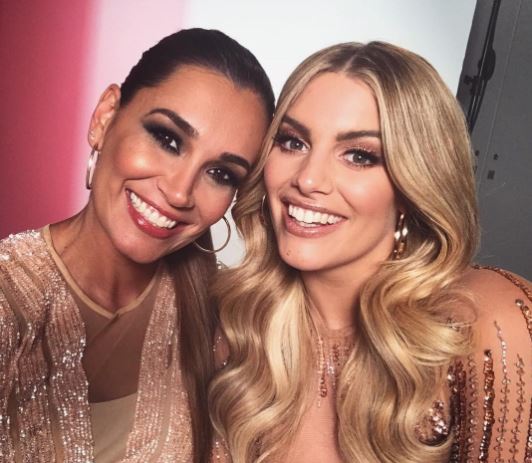 Secrets of Angelina Kirsch: Curvy Model, TV-Host & Girlboss
16. Juli 2017
Fashion Week Time: Diese 3 Bücher braucht jedes Girlboss jetzt!
In der letzten Woche war ich als Mode Redakteurin für styleranking auf der Mercedes-Benz Fashion Week unterwegs, die zwei Mal im Jahr stattfindet. Mir hat die Woche super viel Spaß gemacht! Da die Fashion Week sicherlich noch lange stattfinden wird, kann man ja schon einmal damit beginnen, sich auf die nächste vorzubereiten. Falls du auch mal deinen Weg dorthin findest und die Fashion Week miterleben möchtest, habe ich hier 3 richtig coole für dich, um dich darauf vorzubereiten:
Meine Top 3 Fashion Week Bücher:
Shoestring Chic: 101 Ways to Live the Fashionably Luxe Life for Less
In diesem Buch erfährst du, wie du dich für die Fashion Week oder für deinen Alltag chic kleiden kannst, ohne viel Geld dafür auszugeben. Als Studentin kann man diese Tipps mehr als gut gebrauchen! Man kann nämlich auch ohne viel Geld gut aussehen.
Capture Your Style: How to Transform Your Instagram Images and Build the Ultimate Platform
Ich liebe Bücher und ich liebe Instagram! Das ist die perfekte Kombination aus beiden: Ein Buch über Instagram von  Fashion Blogger Aimee Song von Song of Style! Sie war schon unzählige Male auf der Fashion Week und erklärt, wie du deine Fashion Week Outfits auf Instagram am besten zur Geltung bringst!
FASHION 2.0: Blogging Your Way To The Front Row.: The insider's guide to turning your fashion blog into a profitable business and launching a new career.
In diesem Buch wird sogar explizit erklärt, wie du selbst auf die Fashion Week gelangen kannst und was du dafür tun musst. Wirklich cool und ein Must-Have für alle, die ein Fashion Blogger werden wollen!
Habt ihr selbst noch gute Tipps für Bücher, die zur Fashion Week passen? Was ist dein liebstes Fashion Book? Schreibt sie mir in die Kommentare! Ich bin super gespannt!
Women empower Women, 
Kati
Weitere Must-Haves für die Fashion Week: